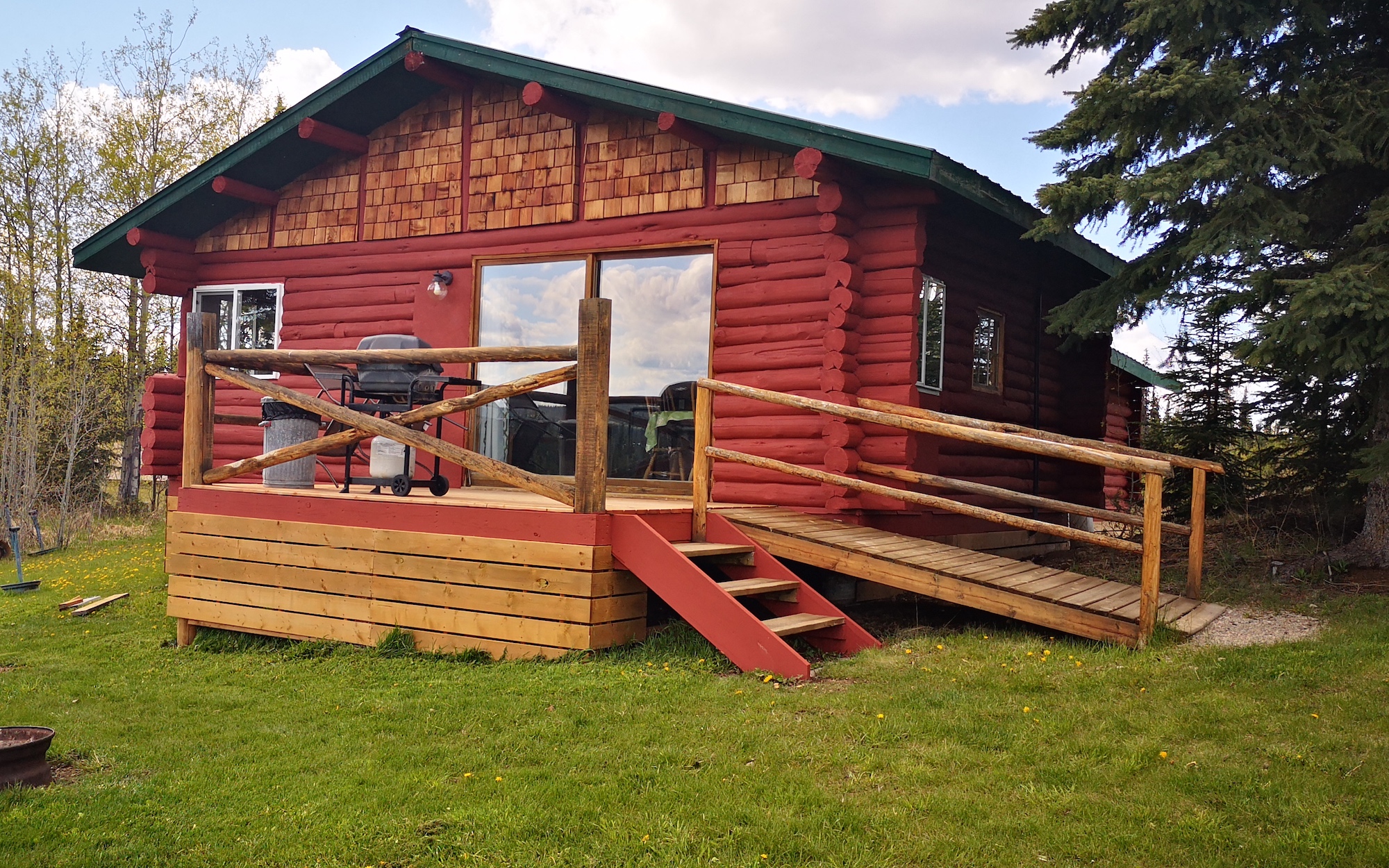 Cabin #1
Wheelchair Accessible Cabin
or $960 weekly – stay a week and get a night free!**

wheelchair accessible

shower/commode available

hot and cold running water

3 piece bath with roll in shower

hoyer lift with 2 sizes of slings available

spacious living/dining/kitchen area

double bed in main bedroom with pocket door

bunk bed and single bed in 2nd bedroom

full sized fridge and stove

fully stocked kitchen

included linens: towel, bath mat, tea towels, dishcloth

bedding available for charge per bed upon request

wood stove (firewood included)

picnic table

barbeque on deck (propane included)

fire pit

sleeps 6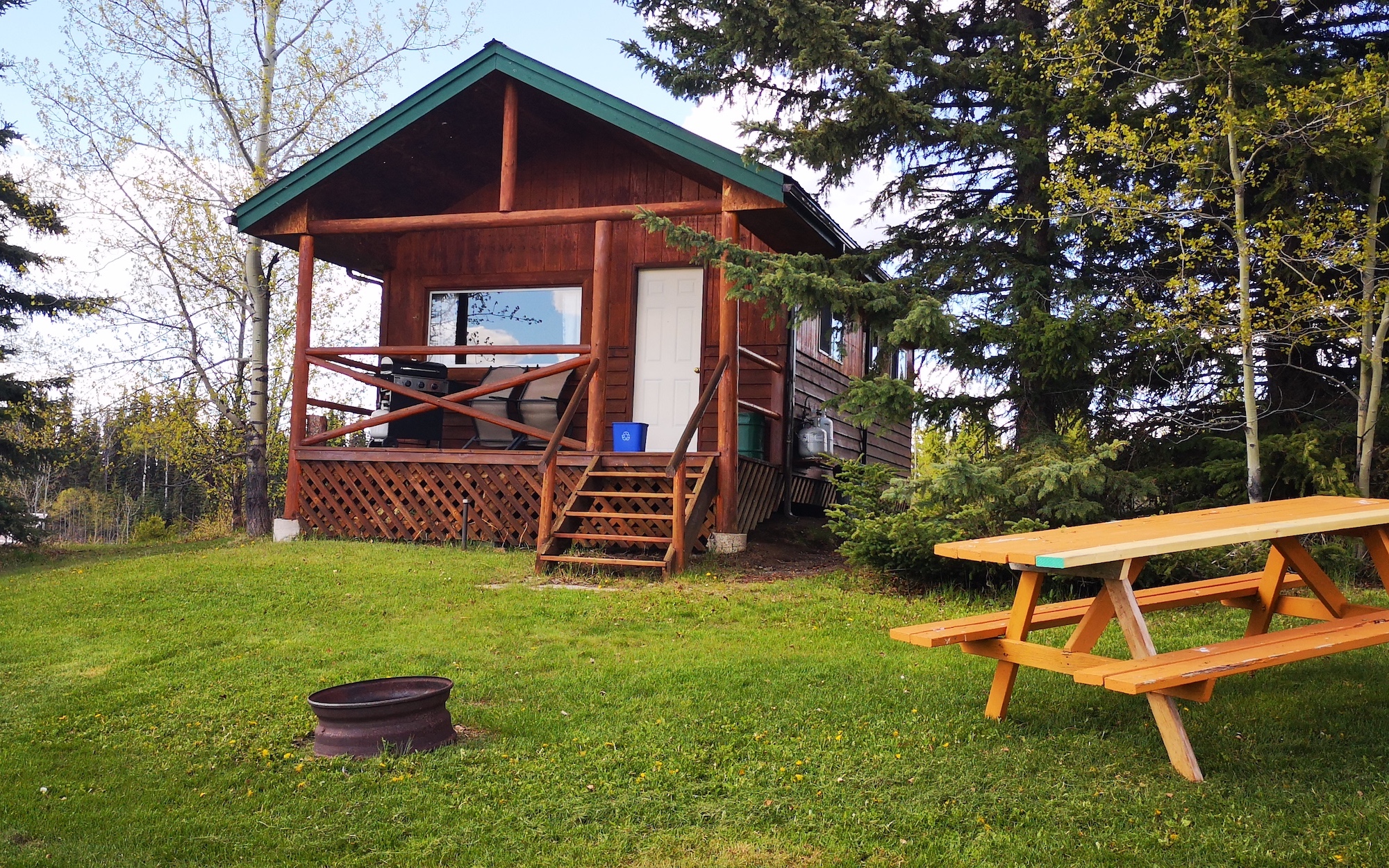 Cabin #2
Close to the Shower House
or $720 weekly – stay a week and get a night free!**

Unobstructed lakeview

close to shower house

BBQ on deck

picnic table

fire pit (wood included!)

main bedroom has double bed

2nd bedroom has 2 single beds

cold running water

bathroom has flush toilet and sink

fully stocked kitchen

included linens: towel, tea towels, dishcloth

bedding available for charge per bed upon request

countertop fridge

3 burner stove top

Woodstove

sleeps 4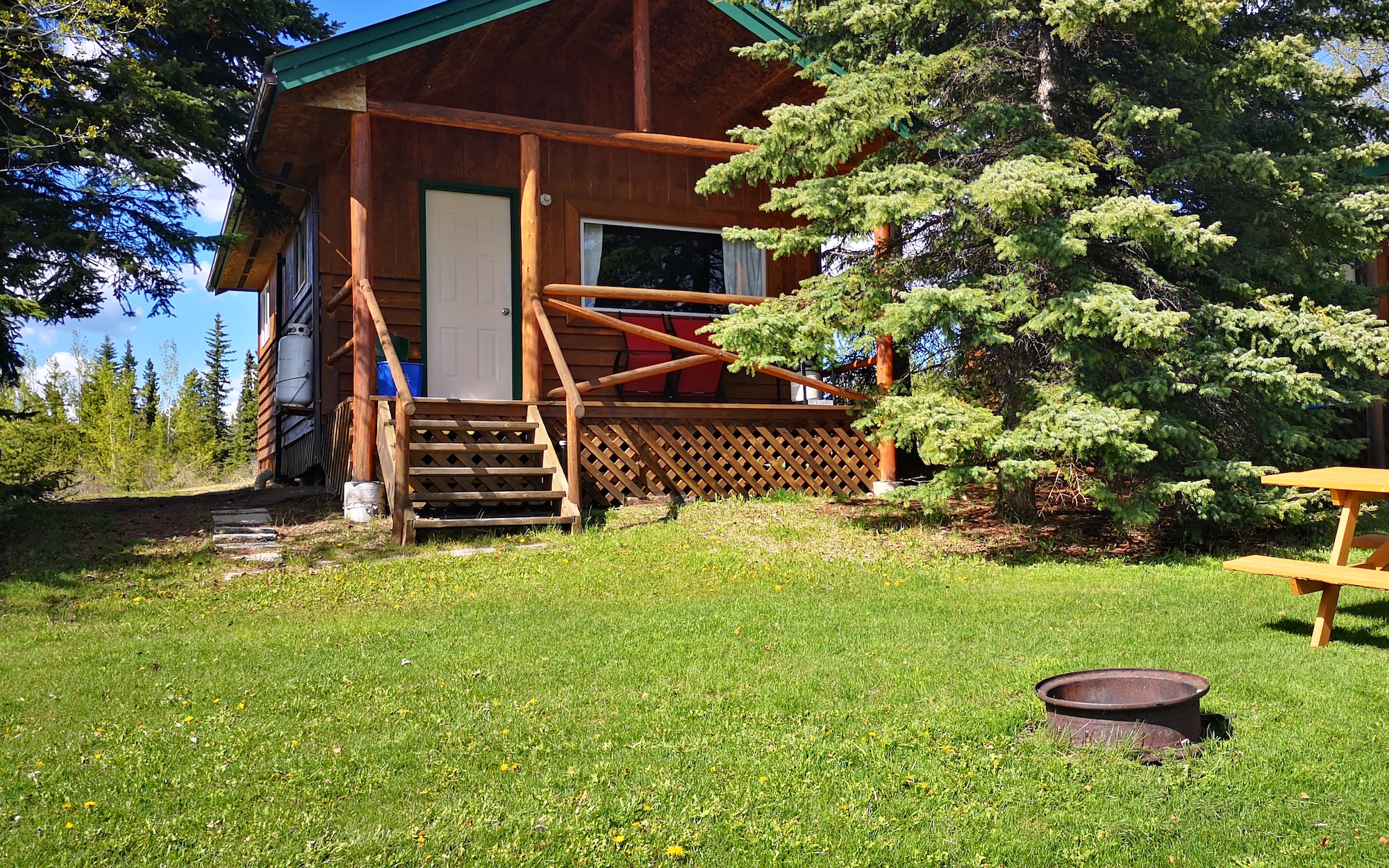 Cabin #3
Unobstructed View
or $720 weekly – stay a week and get a night free!**

unobstructed lakeview

barbeque on deck (propane included)

picnic table

fire pit (wood included)

main bedroom has double bed

2nd bedroom has 2 single beds

cold running water

bathroom has flush toilet and sink

fully stocked kitchen

included linens: towel, tea towels, dishcloth

bedding available for charge per bed upon request

counter top bar fridge

3 burner stove top

woodstove

sleeps 4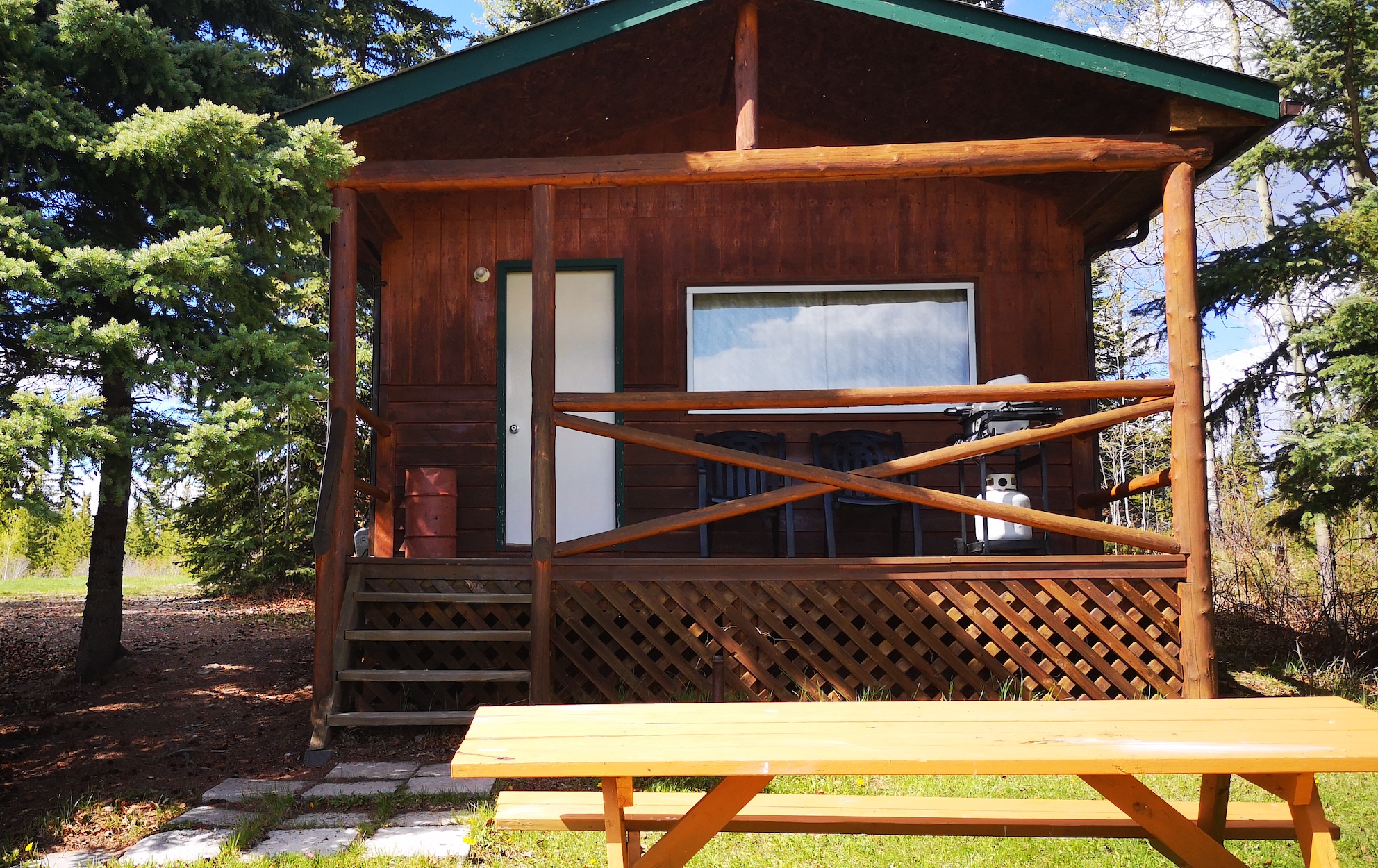 Cabin #4
Unobstructed Lakeview
or $720 weekly – stay a week and get a night free!**

Unobstructed lakeview

BBQ on deck (propane included)

picnic table

fire pit (wood included!)

main bedroom has double bed

2nd bedroom has bunk bed

cold running water

bathroom has flush toilet and sink

fully stocked kitchen

included linens: towel, tea towels, dishcloth

bedding available for charge per bed upon request

countertop fridge

RV style oven and 3 burner stove

Woodstove

Sleeps 4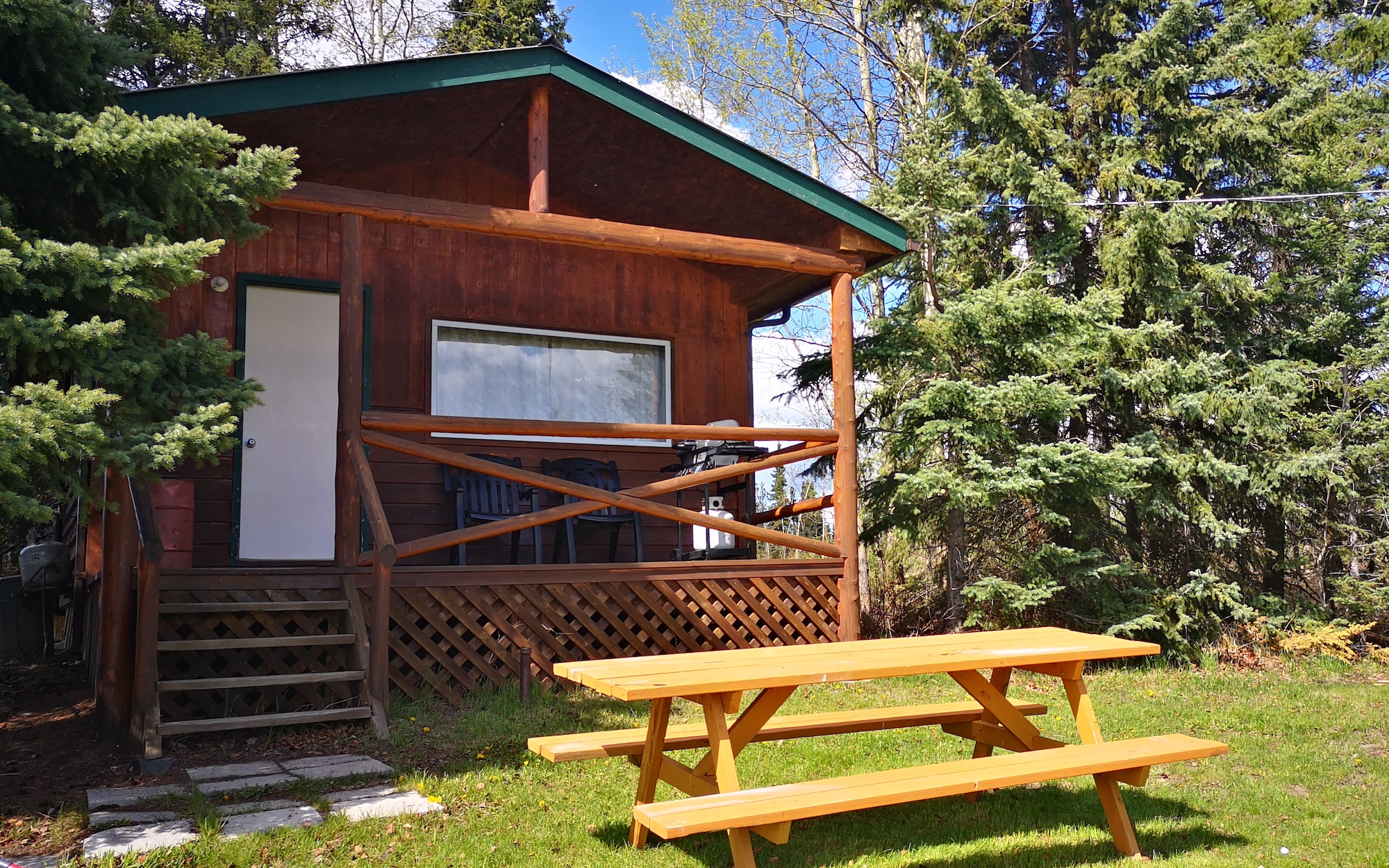 Cabin #5
Private and near woodshed
or $720 weekly – stay a week and get a night free!**

private

near woodshed

barbeque on deck (propane included)

picnic table

fire pit

main bedroom has double bed

2nd bedroom has 2 bunk bed

cold running water

bar style fridge

bathroom has flush toilet and sink

fully stocked kitchen

linens included: tea towels, dish cloth, bath towel

bedding available for charge per bed upon request

3 burner stove top

woodstove

sleeps 4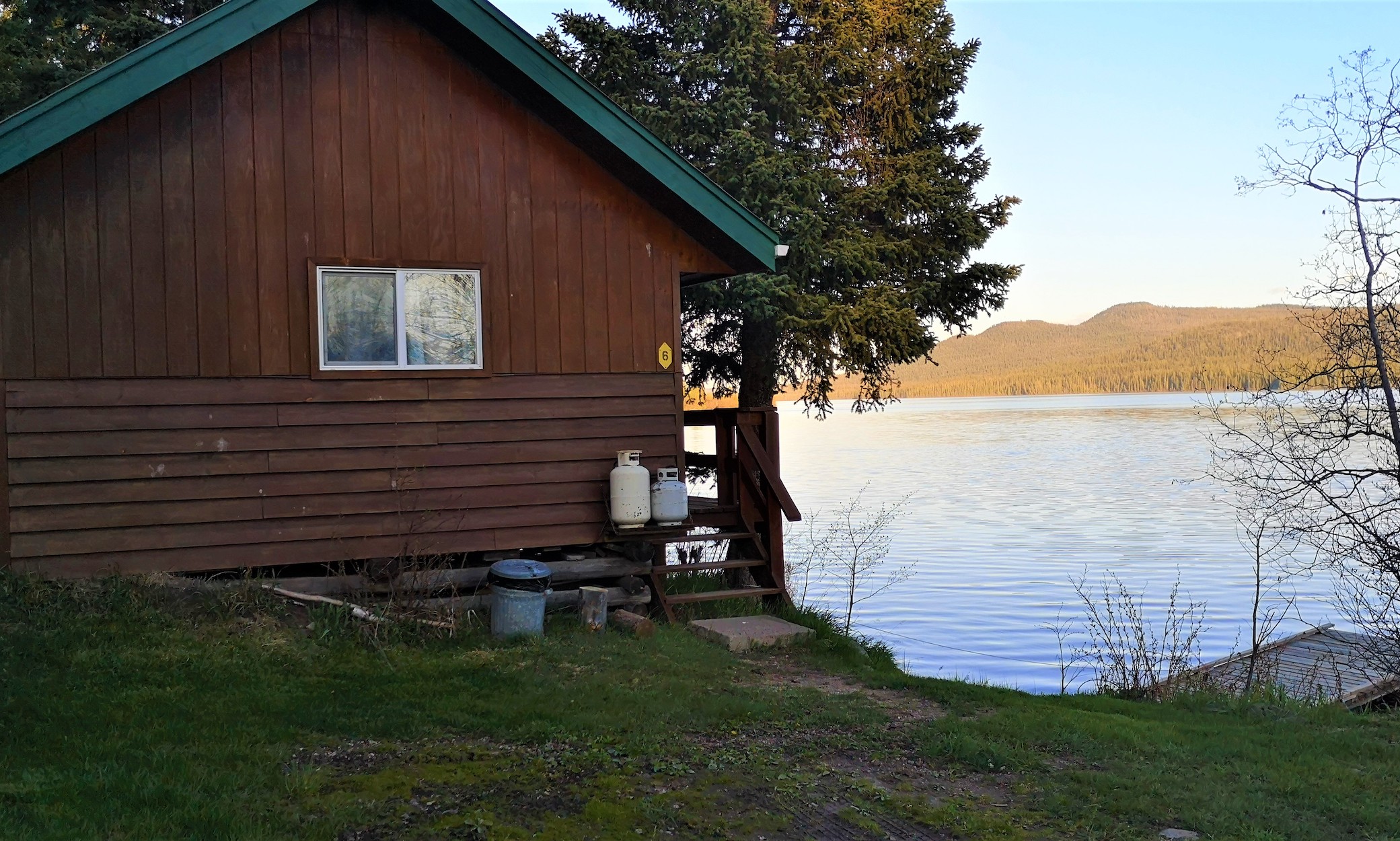 or $660 weekly – stay a week and get a night free!**

private dock

lakeside

outhouse

away from other cabins

BBQ on deck (propane included)

picnic table

fire pit

main bedroom has double bed

2nd bedroom has bunk bed

cold running water

fully stocked kitchen

included linens: towel, tea towels, dishcloth

bedding available for charge per bed upon request

countertop fridge

RV style oven and 3 burner stove

Woodstove (wood included)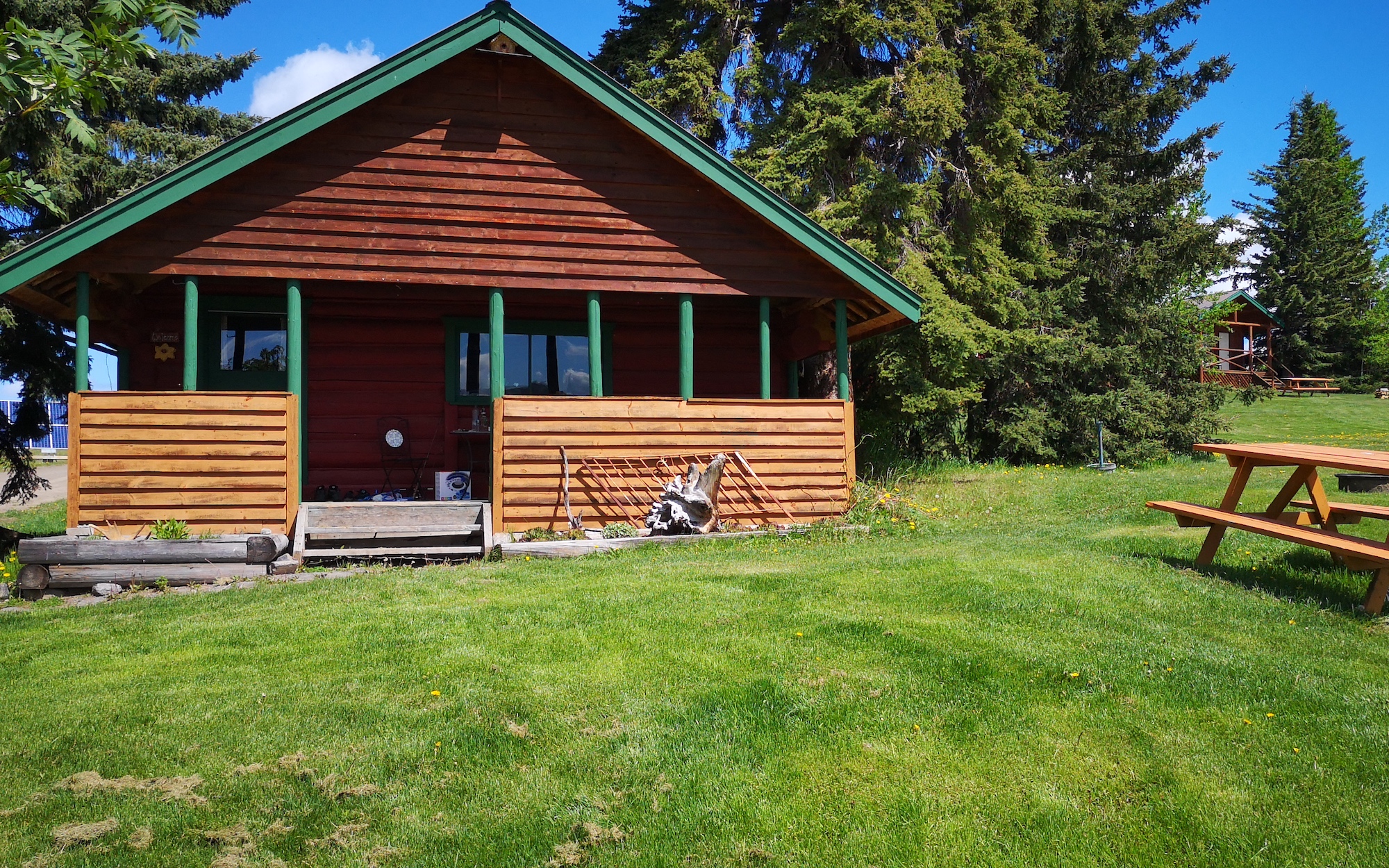 or $900 weekly (stay a week and get a night free!)**

indoor hot and cold running water

historical

3 piece bath with tub/shower

BBQ on the deck (includes propane)

firepit (free firewood)

picnic table

pantry

full size fridge and stove

wood stove

bedroom with double bed

bedroom with bunk bed – double bed on the bottom and single bed on the top

fully stocked kitchen

included linens: towel, tea towels, dishrag

bedding available for charge per bed upon request

sleeps 6
Booking Policies
**Weekly rates apply between May 1st & Sept.1st.

When booking the whole resort, a $500.00 non-refundable deposit is required.
There will be a 50% charge for cancellations with less than two weeks notice (unless we can fill the booking).
There will be a 100% charge for cancellations with less than one week notice (unless we can fill the booking).
fully equipped housekeeping cabins
indoor plumbing
bedding and linen on request – charge applicable
shower house and laundry facility
boats & motors with private launch
large grassed recreation area
campsites with firepit, water & wood
fishing tackle & bait available to buy
clothing and snacks for sale in store
freezer available for storing fish/meat
full time power services and water
RV/Motorhome sites
Playground for Kids
fly fishing and angling
moose/deer/bear hunting
hiking & photography
wildlife viewing
outdoor camping with tents
swimming and water sports
snowmobiling
x-country skiing
ice fishing
boating and canoeing
family picnics & church retreats
fishing derbies
family celebrations
| | |
| --- | --- |
| Campsites (cost per vehicle/night) | $30.00 |
| Full Day Boat & Motor Rental (inc. gas – cost/day) | $85 – $100 |
| 1/2 Day Boat Rental | $45 – $55 |
| Boat Launch (free with rental of cabin or campsite) | $5.00 |
| Canoes (per day) | $30.00 |
| Showers | $3.00 |
| Laundry | $10.00/load |
| Bedding | $25.00/bed |
| 10% Discount for Seniors | |
The perfect spot for big events
Tatuk Lake Wilderness Resort is located 78 km south of Vanderhoof, BC and is accessible by an all weather road year round! We have all the amenities you would expect from a first class resort including trailer and camping spots and modern cabins for rent. Our store is open all season and has all the basic necessities plus fishing license, tackle and bait. We have big grassy areas suitable for large events, as well as play areas, picnic tables and fire pits for outdoor cooking and eating.
Whether you are planning a wedding, corporate retreat or family reunion!
Tatuk Lake is the place to book your next event.
Tatuk Lake Wilderness Resort for Fun Family Times….